Your Construction Site Cleanup Experts!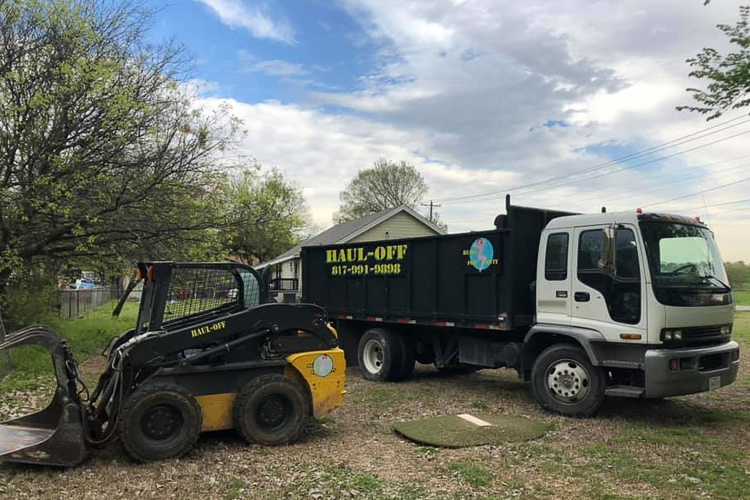 About Us
Ready For Duty Haul Off is family owned and operated in Fort Worth, Texas, and are the people to call when it comes to hauling your cleanup projects. Whether you are looking for construction job clean up or general haul off, we offer something for everything.
No project is too big or too small. We can help with clean-outs of foreclosures and vacant homes as well as tear-out and haul-offs of water and fire damaged goods.
Ready For Duty Haul Off also offers our services to realtors and insurance agents. No need to worry, we collect it, we load it, we haul it and we sweep it up. Making sure our work is done professionally and the right way the first time.
Services
Construction Job Site Cleanup
General Haul Off
$1,000,000 General Liability Insured
Clean-Outs Of Foreclosures & Vacant Houses
Tear-Out & Haul-Off Water & Fire Damage Materials
Realtors & Insurance Agents Are Welcomed Customers
Individuals Pay The Same Rate As Contractors
We Collect It, Load It, Haul It & Sweep Up
Family Owned And Operated
Watch Our Video!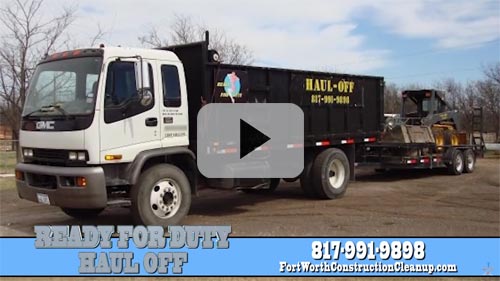 Pricing
New Construction
$0.75
Per Sq Ft T.A.U.R.
By The Load
$35.00
Per Cubic Yard
Dirt, Rock & Concrete
$350.00

(Minimum)
For 5-Ton Load
Hourly Labor Rate $135/hr